Chip Wright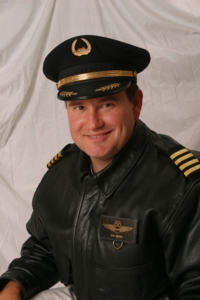 Airline captain, flight instructor, IFR magazine contributing editor
Chip Wright is a well-known writer as both a regular contributor to AOPA's Pilot magazine and long-time contributing editor at IFR magazine. Although a fulltime airline captain flying CRJs, Chip keeps his hand in general aviation as a flight instructor and active EAA homebuilder. Chip specializes in teaching.
Chip Wright has been flying since 1991, having earned his ratings in general aviation. While he's now a captain for Comair on the CRJ, his heart remains with his roots--flying in, teaching, and writing about the world of small airplanes. He's worked as a flight instructor, flown aerial mapping, and atmospheric sampling. Chip is a contributing editor to IFR magazine, and he's also a regular contributor to AOPA Pilot and AOPA Flight Training magazines.
Chip can speak on topics such as Cockpit Resource Management (CRM), similarities between GA and the airlines, IFR (Instrument Flight Rules) techniques and procedures, various aspects of teaching, airline labor relations, and more. You pick the topic and Chip delivers an informative presentation ideal for flight schools, corporate flight departments, or anyone interested in aviation education.
To have Captain Chip Wright speak or teach at your next event:
Contact Us